Discover Christ's Youthful Years

Introducing the ONLY book series exploring what the Scriptures can tell us about the young Jesus. Focusing on Luke's episode of the Finding of the Boy Jesus in the Temple (Lk 2:40-52), Fr Lucio Boccacci presents the boy Jesus' life, identity, character, relationships, and purpose, in a way that's never been done. This is a non-fiction account of the boy Jesus, based on scholarly research, and weaved together by convincing and converging ideas. The series is primarily written for adults. Available in print or Kindle. You are guaranteed to discover aspects of your Savior Jesus Christ you have never heard before!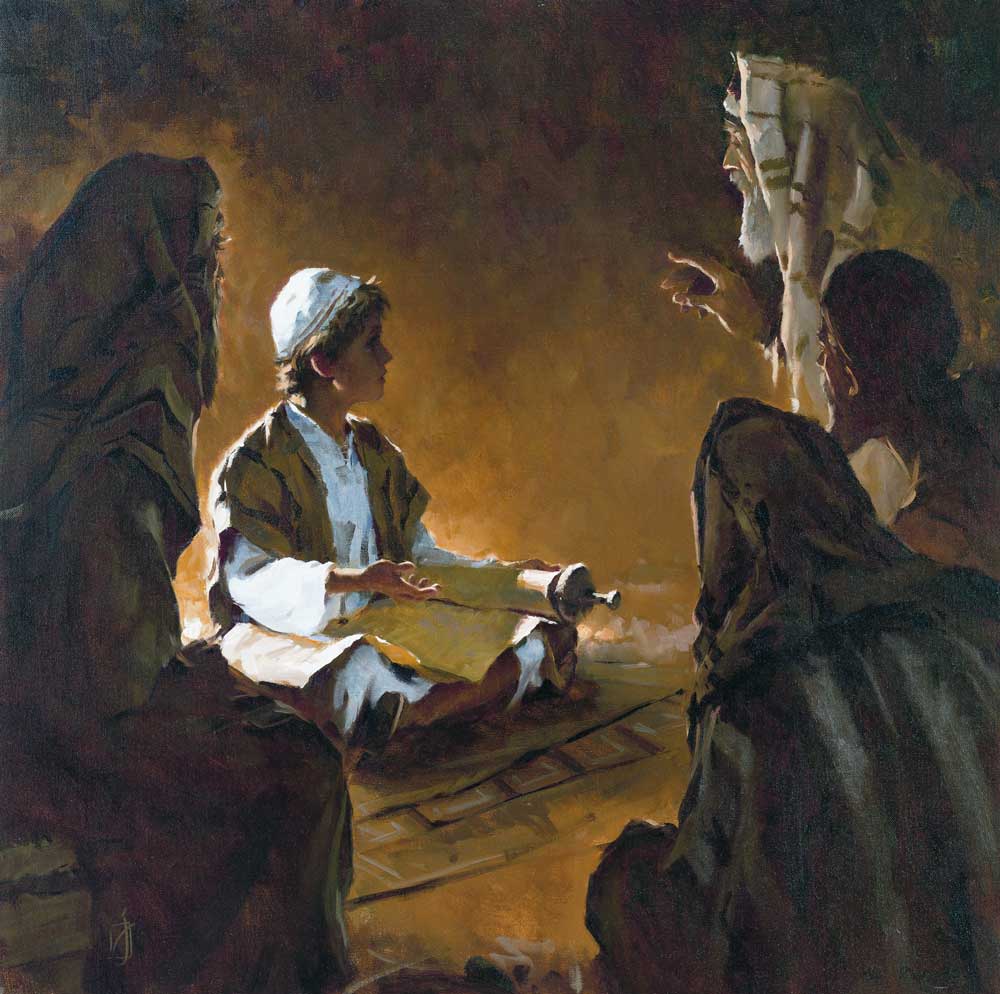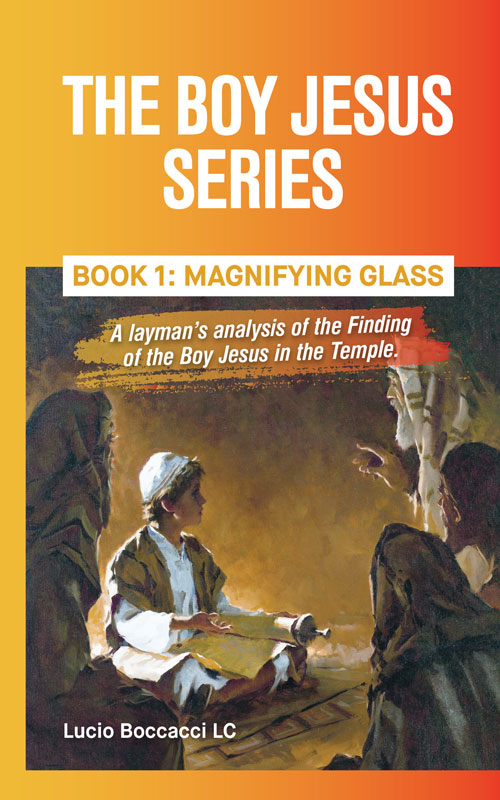 Christ's Youth Comes Alive in our new The Boy Jesus Series!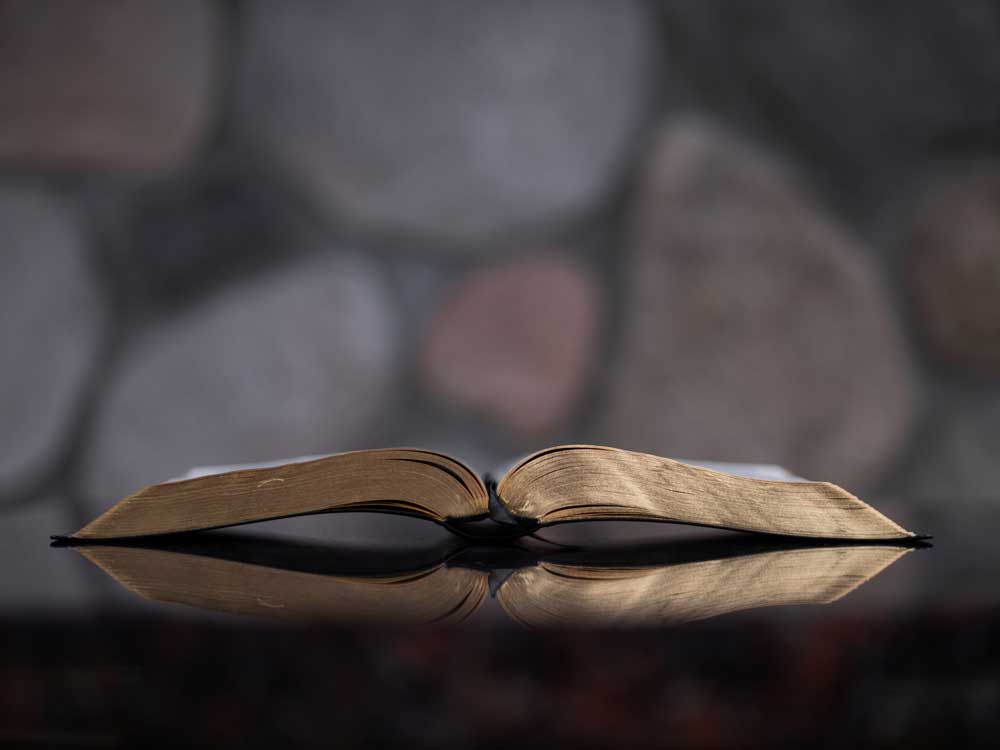 This series will help you explore all that God's Word intended to tell us about the young Jesus. You will discover the immense treasure the Holy Spirit inspired Luke to deposit in the Finding of the Boy Jesus in the Temple (Lk 2:40-52).
The Boy Jesus Series provides a unique and refreshing look into Christ's youth. We explore this part of Christ's life which is usually not discussed in order to bring you new insights into his life and ministry. The Boy Jesus Series is available in six easy-to-digest books which can be used at home, in Bible Studies, or for personal study. Check out my video on the first book and click below for more videos.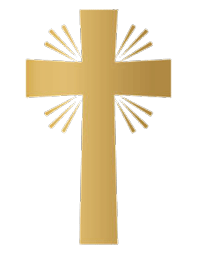 Deepen your relationship with Christ
Our series will deepen your knowledge of Christ and thus your relationship with Him. You will also be immersed in the Gospels in a way that will connect Christ's youth to the rest of his life and mission. You will be drawn to prayer and reflection as you read through each book!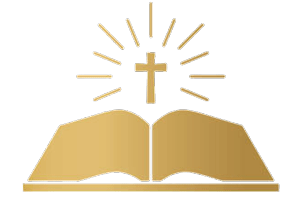 Ecumenical Series
Our series was designed to be ecumenical which means it can be used in any Catholic Church or Christian denomination. Our books are based on the Bible and historical information about first century Israel.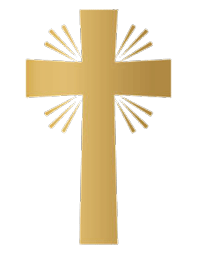 A Truly Unique Theme
You simply do not hear much on the youth of Jesus. We jump from his infancy to his adult ministry. What happened in the middle? This book series is the only non-fictional account written for everyday Christians on this theme. Don't miss out!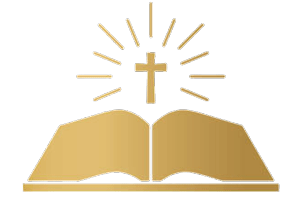 Easy to Read
The series is written for adults. The rich content is communicated using a High School level of English. And each book in the series is short and focused on a specific theme. All of this means that even young people could read this series!
About the Author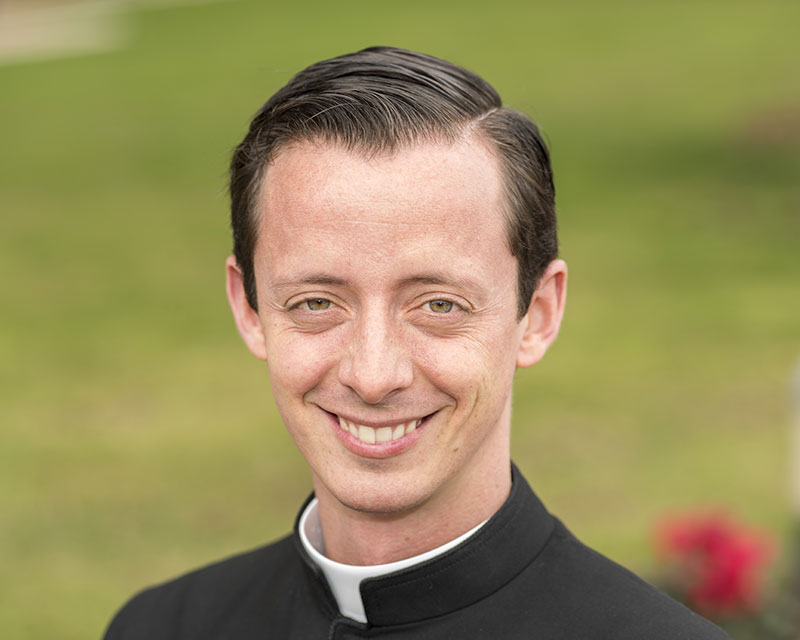 Father Lucio Boccacci was born in Buenos Aires, Argentina and immigrated to the US when he was just six years old. He studied theology in Rome for three years and obtained a degree in Theology in 2016 from the Regina Apostolorum Pontifical University. He is currently studying a license in spiritual theology and continuing to develop the Boy Jesus theme.
Milestones in the Life of the Boy Jesus
Loved the Books!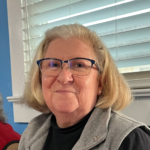 There was much broader knowledge shared than my expectation of the verses Luke 2:40-52. The relationship to other Scriptures, customs, and geography increased my knowledge, understanding, and spiritual growth. Thank you!
Kaye Ellis
Active Catholic from Tulsa, OK
I highly recommend it!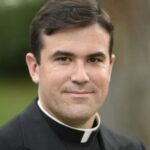 "This trustworthy and readable guide to Jesus' adolescent years will open your mind and your heart to the richness of God's Word."
Fr Devin Roza
Author of "Fulfilled in Christ: The Sacraments. A Guide to Symbols and Types in the Bible and Tradition"
Great book full of insights into the life of Jesus as a boy!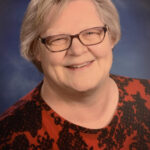 Each book is eye-opening for me and very easy to read. The author gives so much insight into the 1st century background of history, word meanings, traditions, and common sense ideas to think about and reflect on for deeper understanding. I will never read these 13 verses of Luke's Gospel the same again!
Judy Newberry
Grandmother and active lay Catholic in Northern Kentucky.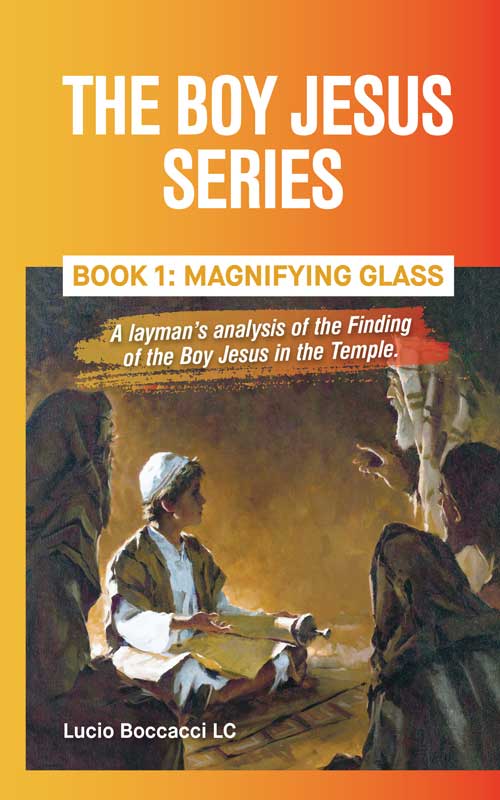 Magnifying Glass
An analysis of the text in Lk 2:40-52: authorship, source, context, structure, literary genre, historicity, and realism of the passage.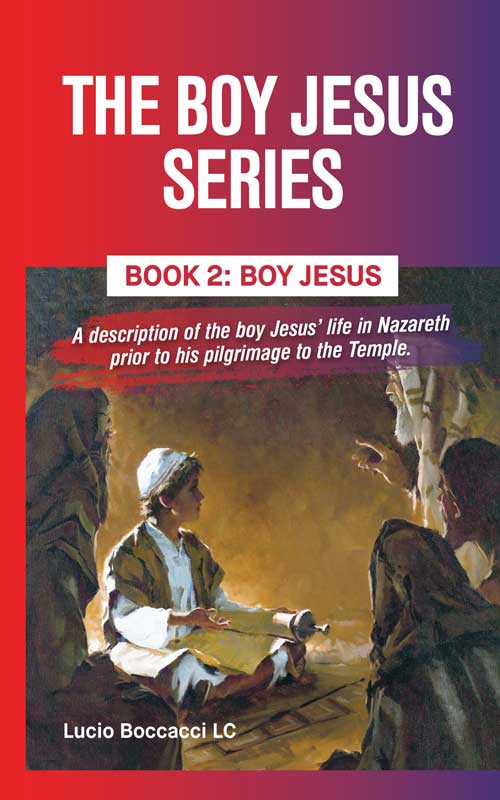 Boy Jesus
This book describes the boy Jesus' life in Nazareth the years prior to the episode in the Temple. It sets the stage for Jesus' first Passover pilgrimage at age 12.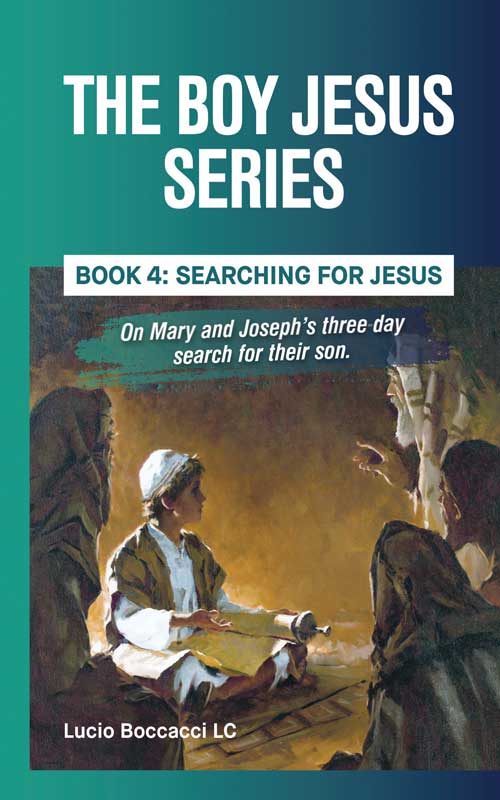 Searching for Jesus
This book covers from the holy family's completion of their Passover duties to the instant just before finding Jesus in the Temple.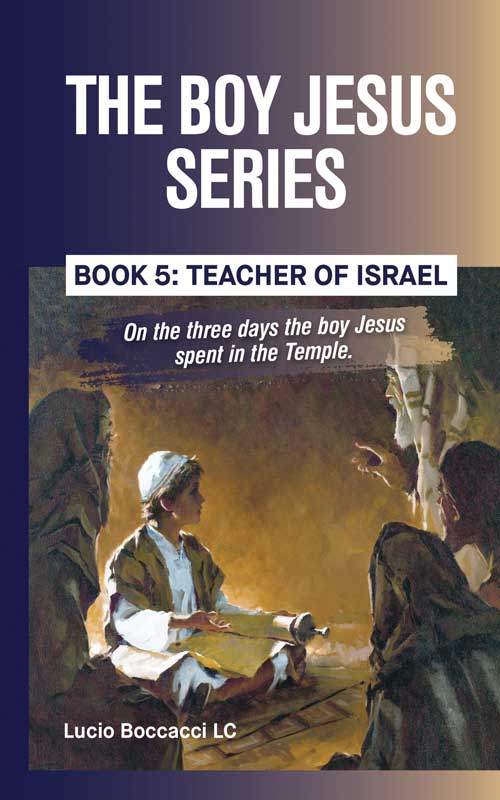 Teacher of Israel
This book describes what the boy Jesus did those three days spent in the Temple by himself as well as His interaction with the teachers of the law.
Are you ready to learn more about Jesus when he was young?